The 
Electro Motive Division, Electro-Motive Division (with hyphen), Electro Motive Diesel;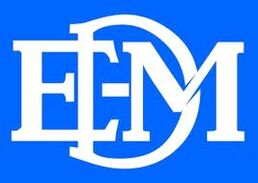 or simply EMD, is a North American locomotive manufacturing company which was first formed during the early 1920s as the Winton Electric Company in Cleveland, Ohio. Said forefather was known for manufacturing boxcab diesel switchers, automobiles, and some of the early high-speed diesel trainsets such as the Burlington (CBQ) Zephyrs. The most renowned prime-mover ever developed: the Winton 201A, was among one of the first commercially-successful domestic diesel engines patented for the locomotive market, furthermore beating the competition who struggled to maintain or gain enough prominence outside of the specialty and road switcher markets. Though, after the success of said engine model, the builder was renamed and redeveloped several times before eventually becoming the Electro Motive Corporation (EMC), which then relocated to LaGrange, Illinois in 1935, but was finally acquired by the General Motors Corporation (GM) of Detroit, Michigan from 1937 to 1939, and thus became what was known as the Electro Motive Division from 1941 to 2005. In 2005, however, EMD was sold to Greenbriar Equity Group LLC and Berkshire Partners LLC, further leading to its current namesake:
Electro-Motive Diesel
. Although EMD was mostly independent from 2005-2010, they still had assets owned under GM until the bailout of 2009. From then on, EMD was slowly auctioned off to its current owner: Caterpillar Inc. (CAT), which finalized the purchase or acqusition of the locomotive builder in 2012.
As of 2012, EMD is considered to be a wholly-owned subsidiary of ProgressRail, while ProgressRail is a subsidiary of CAT.
Locations
Edit

The main locomotive building or manufacturing facility was originally situated in LaGrange, Illinois (more specifically located in McCook,Ilinois.) in the United States, which first opened in 1935. Over the years, the facility was overhauled, expanded, and received updated equipment to further meet demands. Though, operations were eventually relocated or outsourced to GMD's headquarters (General Motors Diesel or General Motors Diesel Division of Canada): a much smaller facility in London, Ontario, Canada around 1988, and served as their main production facility until early 2012. During that timeframe, many of the original buildings were demolished, for they were deemed to be no longer effective for primary  locomotive manufacturing (having been fitted with outdated equipment which was initially disused since 1988). In late-2011, however, a new facility was opened in Muncie, Indiana which served as the main replacement for the London plant (and subsequent LaGrange plant), for the previous plant was liquidated and all operations were relocated back to the United States. The closure of the London plant and the opening of the Muncie facility was furthermore a result of CAT's acquisition or merger of EMD, meaning that new domestic locomotives are now manufactured in Muncie, IN rather than in London, Ontario, Canada. Though, they have since expanded and have opened numerous additional facilities throughout the Latin American region; most notably Brazil and Mexico as foreign locomotive manufacturing and parts distribution facilities.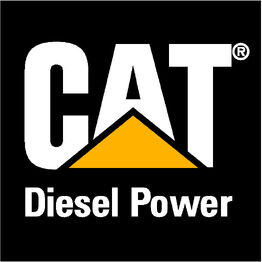 Aside from their manufacturing facilities, one of their main testing facilities is located in Pueblo, Colorado (adjacent to the Transportation Technology Center) as well as such facility existing within the Muncie, Indiana location. All their previous facilities (including their affiliates; ProgressRail and etc.), currently distribute and manufacture parts, assemble back-order locomotives, or assemble rebuilds from contractors (locations such as LaGrange, Illinois and their subsequent Mexico facilities are usually the one's responsible for said operations).
Statistics
Edit
The company itself has produced more than over 1,000 different types or models of diesel-electric locomotives (including one of the first official models to be mass-produced for mainline road service), which have all been very successful, reliable, innvoational, revolutionary, and popular amongst historians, railfans, and train enthusiasts alike. They have also exported numerous foreign locomotives for countries such as Israel, Saudi Arabia, Brazil, the UK, and Australia (under Clyde Manufacturing) and Ireland, as well as Canada (GMD/GMDD of Canada), to which Canadian versions of domestic American locomotives exist (such as the SD40-2W). Though, the majority of locomotive production was based at GMDD in London from 1988-2012, while prime-mover and component production was shifted to LaGrange as part of GM's controversial business decisions under their manangement during that time. However, the facility was also receiving less orders as a result of the lackluster "50 Series" sales, furthermore relieving the need for additional facility space.
Their long-term arch-rival is
GE
, for which EMD was mostly ahead of the game compared to the rest of the competition during their prominence in the 1930's. Although GE developed the first commercially-successful boxcab diesel locomotive in 1910, EMD stole the spotlight with the debut of the FT and E Series road diesels for mainline service; furthermore regarding the latter some of the first commercially-successful road diesels produced. Though, their rival finally took the lead in the diesel locomotive industry which initially began from the 1980's onwards as a result of their ever-successful and dominate
Dash 8 line
, which surpassed EMD's
SD60
in sales and reputation. But as a result of the government bailout with their long-time former owner, EMD primarily competes with rebuild locomotive companies and contractors from within the rebuild market, while also partnering with the latter. Since the 1990's, they have since struggled to maintain sales and popularity due to economic, labor, and manufacturing issues (specifically regarding the London GMD facility; whom received far too many orders to handle during the height of the shop's prominence), apart from the high-expenses of newer models (like the
SD70ACe
) being less-favorable amongst particular customers as opposed to being more mechanically cost-effective or conventional like with
GE's "Evolution Series" line
.
They primarily built diesel locomotives (specifically diesel-electric; with the exception of some being purely mechanical or hydraulic; like the GMDH-1), but have built very few electric models; such as the GM6C, and manufacturing the AEM-7 under contract with ASEA.
Models/Types
Edit
One particular locomotive; the DDA40X ordered by Union Pacific from 1969 to 1971, is considered to be one of the largest diesel locomotives ever built. There are many iconic and well-loved locomotives which have been produced by EMD, and have starred in many films; even though the locomotives themselves have appeared to be mainly an average, typical train.
The SD70 series (specifically the SD70ACe) is currently their main or primary locomotive line.
Railroads, locomotive rebuilding contractors, and numerous third-party companies (such as the Knoxville Locomotive Works and ProgessRail as listed above) have also rebuilt or remanufactured older EMD locomotives, which also has encouraged EMD to establish their own official rebuild models like the SD59M (or SD32ECO), and the GP22ECO.
Many of the locomotives listed have experienced many different forms of rebuilding and running changes over the years of production. Production models are often referred to by a special suffix, or by a certain "phase" (such as "Phase 2" F7's).
For info regarding the names of each model, see EMD Name Designations.
________________________________________________________________________________________________________________
List of locomotives by year, date, and build:
Edit
F "Freight Series" or "Fourteen Hundred" (1930s to 1960s; streamlined; four-axle):
Edit
FT (Four semi-permanently coupled streamlined diesel locomotives; were some of the very first commercially successful and official major of mass-produced diesel locomotives in North America built by EMD/EMC, other than the ALCO RS1 and GE Boxcab units).
F2
F3
F7 (Not to be confused with the streamlined steam locomotive of the same name)
F9
FP7
FP9
FL9 (B-A1A axle arrangement for third-rail operations)
E Series (Six-axle, A1A version of the F Series; similar production timeline; though introduced before the FT and the rest of the F Series):
Edit
EA/EB
E1
E2 (Not to be confused with the LBSCR Class E2)
E3
E4
E5
E6
E7
E8
E9
GP "General Purpose" Series (1949 to 1994 four-axle):
Edit
GP7 (Many variants/versions)
GP9 (Many variants/versions)
GP18 (Several versions)
GP15AC

GP15T
GP20 (Began as a rebuild from UP)
GP28 (Rare; not to be confused for the GP28M from Illinois Central)
GP30 (Several versions)
GP35 (Many versions)
GP38 (Many versions; including the GP38-2 and GP38AC)
GP39 (Several versions)
GP40 (Many versions)
GP50 (Few variants)
GP60 (Few versions)
SD "Super Duty" or "Special Duty" Series (1950s to present; six-axle):Edit
SD7 (Several versions)
SD9 (Several versions)
SD16 (Rebuild)
SD18
SD24 (Began as a rebuild from UP)
SD28 (Rare)
SD35 (Several variants; including the SDP35)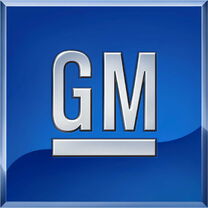 SD38 (Several variants)
SD45 (Many variants)
SD40 (Many variants; including the SD40-2)
SD40T-2 ("Tunnel Motor"; began short-lived subline)
SD45T-2
SD50 (Several versions)
SD60 (Several versions; including Norfolk Southern's SD60E)
SD70 (Includes numerous variants; including what is known as one of the first official commercially-successful AC-traction diesel locomotives built for the North American market)
SD80MAC (Somewhat rare)
SD80ACe (Newly-introduced; primarily foreign)
SD90MAC (Few versions)
"Switcher" Series: (1930's to 1970's):Edit
SW1 (Originally built by EMC/Winton)
SW7 (Several versions)
SW9 (Numerous versions)
NW1 (Originally built by EMC/Winton with "New Cast" frame; original name for 'SW')
NW5 (Rare, several versions)
SW1000 (Several versions)
SW1200 (Several versions)
SW1500 (Several versions)
Cowl Units (Fully covered, streamlined six-axle and four-axle diesel locomotives; 1960s to present):Edit
F45 (Several versions; including the FP45)
SDP40F (Similar to the FP45; specially built for Amtrak)
F40C (HEP-equipped version of the SDP40F built for commuter service)
F40PH (Several variants)
F59PH (Few versions)
Specialty "Double Diesels" (Eight-axle "super-powered" twin-engined diesel locomotives; 1960's to 1970's):Edit
DD35 (Including the DD35B)
DDA40X (Or simply DD40X)
"Branch Line" (BL) Series (Four-axle branchline switchers; 1940's):Edit
BL1 (only prototype built)
BL2
Clyde Engineering Models
Edit
Consists of locomotives built under EMD contractor Clyde Engineering of Australia:
A7
GM Class 
JT26C-2SS
Other (Remanufactured, specialty, and/or kitbashed models):Edit
BL20-2 (four-axle rebuild; not to be confused for the original "BL" series units)
SDP40F (Cowl-bodied, passenger version of an SD40-2 built with kits from an F45 or FP45; built specially for Amtrak)
AEM-7 (Co-produced with ASEA)
GP28M (IC rebuild)
GP5 (GN's version of a GP9)
GP16 (Seaboard Coast Line rebuild of a GP9/GP18 and etc.)
GP19-1 (Montana Rail Link rebuild)
SD29-1 (Montana Rail Link rebuild)
SD40-3 (Rebuild designation for SD40-2 equipped with microprocessor controls)
SD40-4 (Rebuilt SD40-2 from NRE; similar to the SD40-3, only with individual axle control)
SD50-2 (CSX downgraded/rebuilt SD50)
SD40E (Norfolk Southern rebuild of a SD50)
CF7 (ATSF rebuild of EMD F7 and other F series locmotives)
RS1325 (1960; only two built; still exist)
MRS-1 (US Military)
GP39E (BNSF rebuild of a GP35)
GP39-3 (BNSF rebuild of a GP35 or GP38)
GP39-2E (BNSF rebuild of a GP30)
GM6C (Experimental electric locomotive)
GM10B (Experimental electric locomotive)
GP40P (SDP40's four-axle counter-part)
GP40P-2 (Upgrade of the GP40P; only three built, and still exist; rare)
SDL39 (Unique type of six-axle unit built specially for the Milwaukee Road)
SD59M (A rebuilt, ECO-friendly SD60M with SD70 features)
LWT12 (Streamlined, high-speed passenger version of an SW1200)
Winton Era:Edit
Various automobiles, diesel railcars, and boxcab switchers.
SC Class
NC Class
NC1 Class
NC2 Class
T Class (Not to be confused with the Ford Model T automobile; considering Winton's entry in the automotive market)
EMC; Electro Motive Corporation Era:Edit
FT (Originally built by EMC; later EMD)
E1
E2
E3
E4
NW1
NW2
NW3
NW4
TR1
SW1
SW7
Modern Power: High Horsepower Diesels 1966-2000 by Brian Solomon (ISBN-13: 978-0-7858-2681-1 / ISBN-10: 0-7858-2681-5