This article or page is currently unfinished
The Maokong Gondola is a cable ropeway or cable car system operating in Taiwan between the Taipei Zoo and Maokong. The line has four stations along the way.
Stations (List)
Edit
Taipei Zoo
Taipei Zoo South
Zhinan Temple
Maokong
Gondola Cabins
Edit
The gondola cabins were created by Poma from France. A majority of these cabins have metal floors with raised grooves in an "X" pattern. Some of these Poma cabins have been built with glass floors, so guests can see the trees below.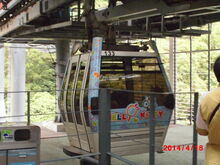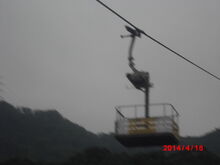 Right, above: A Poma gondola at the Maokong Station
Right, middle: Maokong's works wagon along the route to Maokong.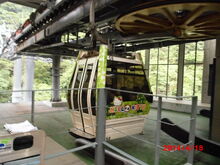 Right, below: Another one of the Poma gondolas at base station, or the Taipei Zoo.
Sources:
Edit
en.wikipedia.org/wiki/Maokong_Gondola
Ad blocker interference detected!
Wikia is a free-to-use site that makes money from advertising. We have a modified experience for viewers using ad blockers

Wikia is not accessible if you've made further modifications. Remove the custom ad blocker rule(s) and the page will load as expected.